Our location, Acura of Peabody, is more than just a new Acura car dealership. We want to be your one-stop destination for everything automotive-related. This means that, once you drive a new car off our lot, we hope you come back for regular maintenance at our Acura service center. Regular service will help keep your Acura MDX running smoothly-and safely-for years to come. During any routine inspection, our Acura technicians will make sure to check your car battery. After all, a properly functioning battery is vital for your car's automotive health.
Causes of Battery Wear, and Battery Care Tips
According to the experts in our Acura parts center, the average car battery has a lifespan of four to six years. Unless you're leasing your Acura car for a short period of time, you'll most likely need to replace its car battery at some point. The life of your car battery is related to a variety of factors including the vehicle's make, model, and how often you drive. The cold weather that we receive in the Greater Boston region can also cause your battery to wear down faster than anticipated.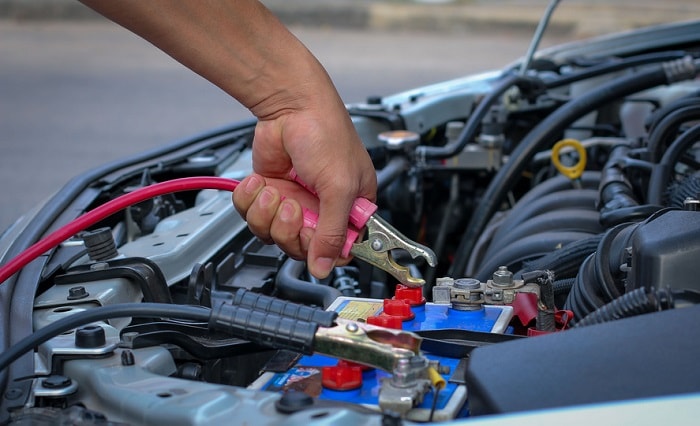 If you want to know when it's time to replace your car battery, you need to know which symptoms to look out for. A few of the most common signs of trouble are decreased ignition-startup time and your car's battery-warning light coming on. If you notice either of these things, please visit our Acura service center as soon as possible. Our technicians will check the battery for signs of corrosion and make sure it's fully charged and ready to go.
Reasons to Service at Our Acura Dealership
We're confident that our North Shore dealership can diagnose and fix any issue you have with your car battery. Our team of technicians is highly skilled and capable of fixing most problems efficiently and affordably. Speaking of affordability, our dealership offers frequent Acura service specials near Boston, MA. We also have plenty of Acura parts specials. All of these discounts will save you money on automotive care. Make sure to check our website for the most up-to-date offers before scheduling your service appointment.
If your car battery is drained or acting erratically, please come to Acura of Peabody. Our Acura dealers will be happy to schedule a service appointment. We are located at 233 Andover Street, Route 114 in Peabody, MA.